THE MARYN
In 2016, Adams founded a home furnishings and lifestyle shop called The Maryn. Calling on her editorial background, Adams selects wares from her favorite makers worldwide and collaborates with artisans to create exclusive prints, ceramics, and textiles for the shop. "I learned as a magazine editor that trends are fleeting," she explains, "so I've curated pieces that are here to stay—the kind you will love today, and years down the road." The tightly edited shop is comprised of timeless staples for the home, many of which give back to the artisans and communities that created them. The Maryn has been featured in Martha Stewart Living, Good Housekeeping, GOOP and Vogue.com among others.
BRANDING WORK FOR WALT SWANSON
In an effort to sharpen the brand experience for studio furniture maker, Walt Swanson, Adams conceptualized and art directed a series of photo shoots to capture the essence of his process, style and passion for woodworking.
THE MARYN STATIONERY COLLECTION FOR DEMPSEY & CARROLL
In 2017, The Maryn partnered with illustrator Caitlin McGauley to develop a collection of stationery for leading stationer Dempsey & Carroll. The brand partnership introduced both brands to a new customer base, and quickly became a best-selling item at The Maryn.
SHOP THE STATIONERY COLLECTION ON THE MARYN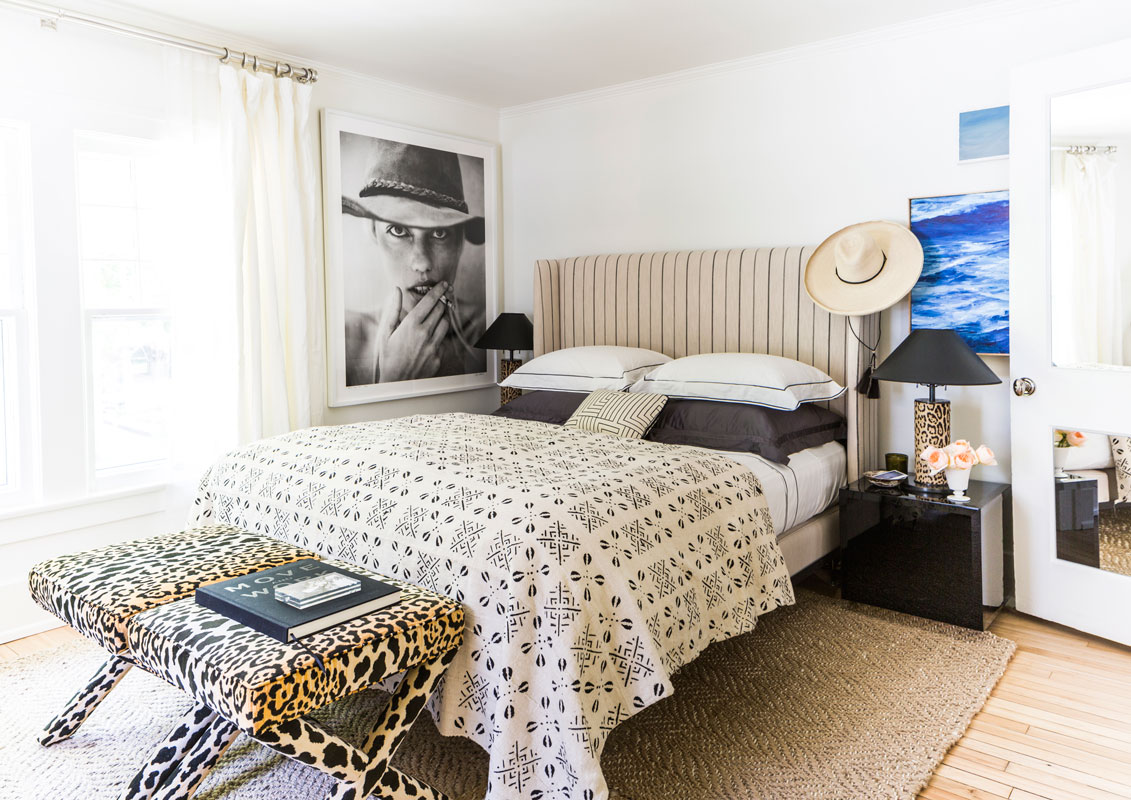 MICHELLE ADAMS FOR SKYLINE
In 2016, Adams was tapped by furniture maker Skyline to design their very first branded capsule collection. Since 1946, Skyline has manufactured upholstered collections for leading US retailers via private label. With a new initiative to promote Skyline branded products, the team hired Adams to design and promote the Michelle Adams for Skyline Collection with retail partner One Kings Lane.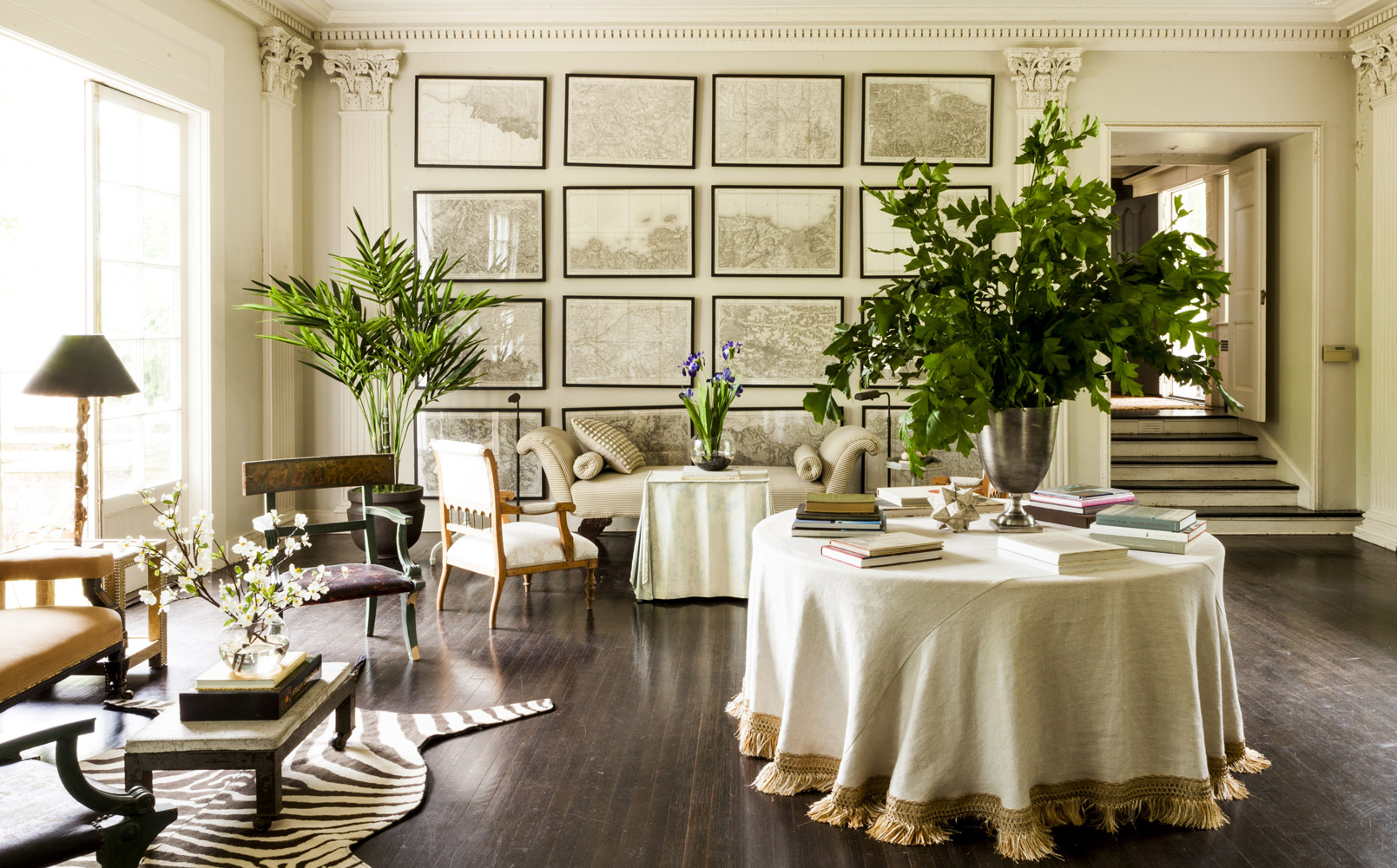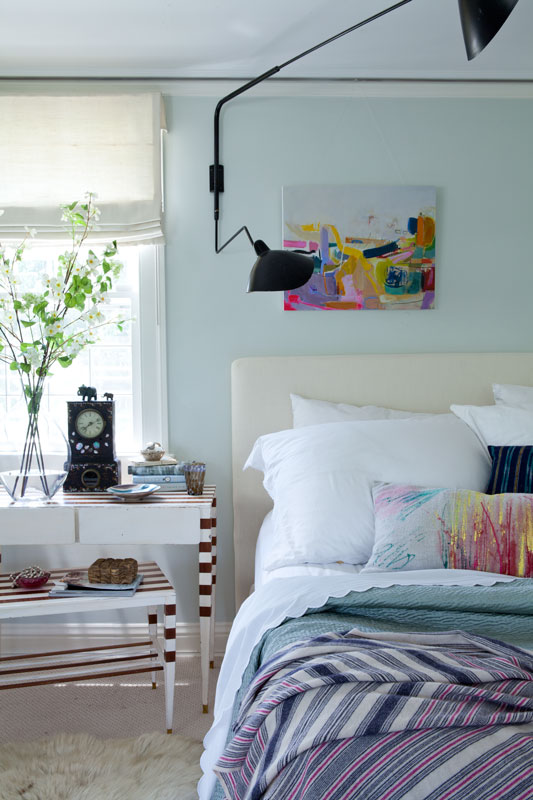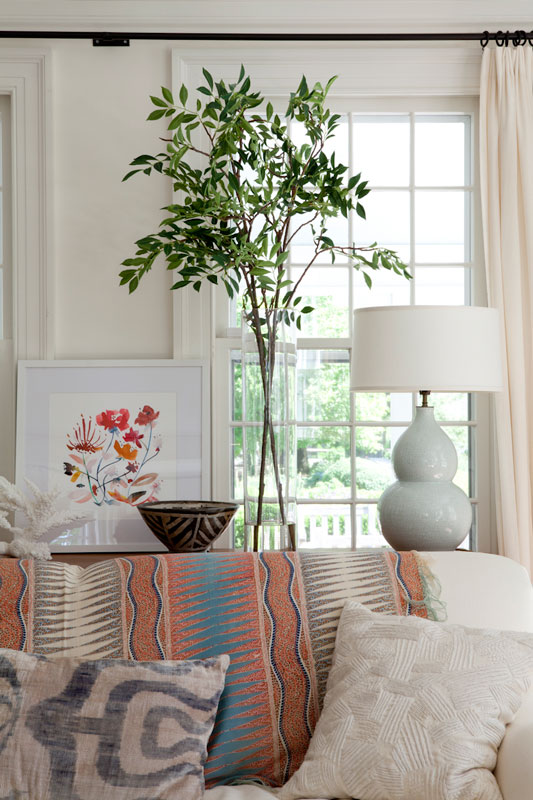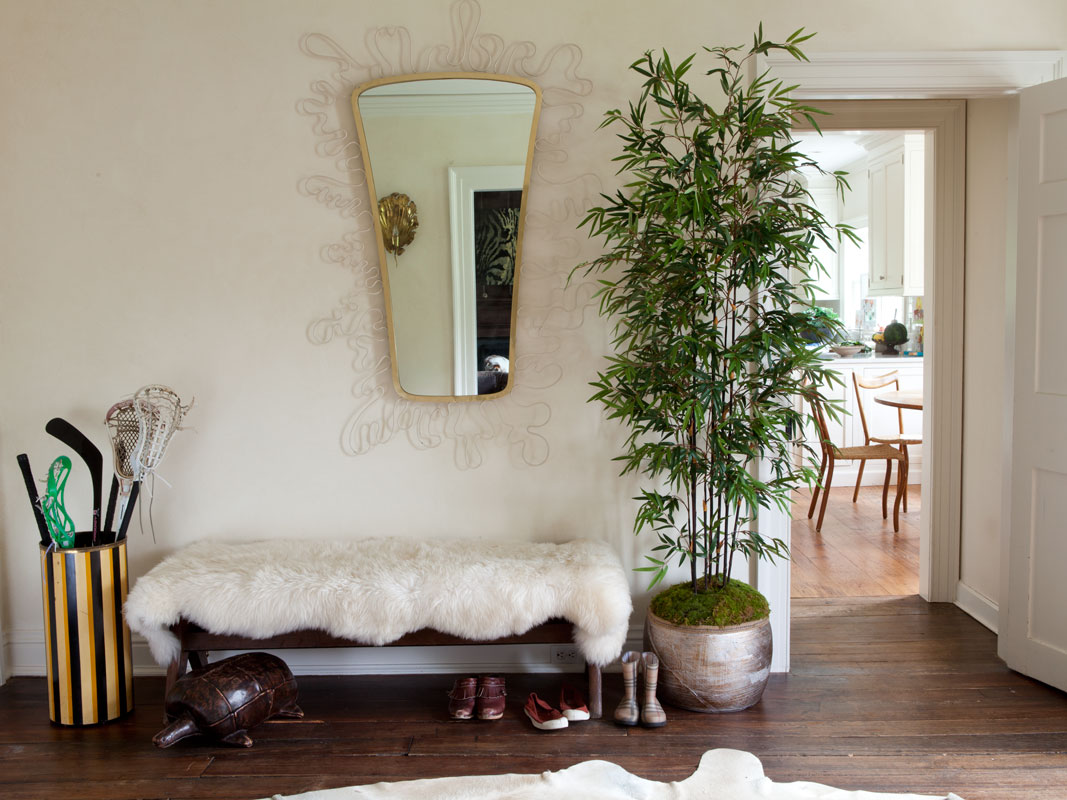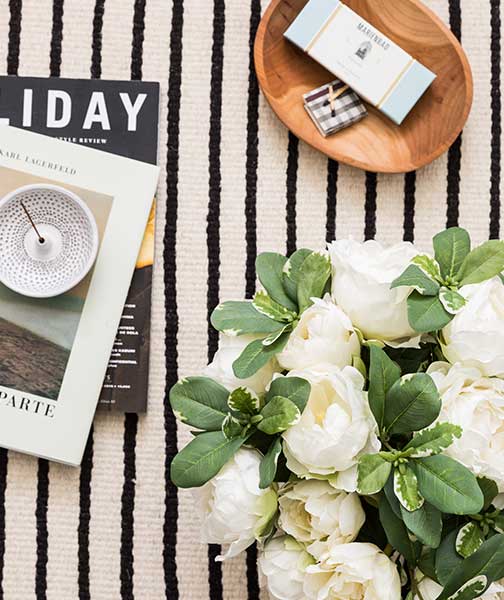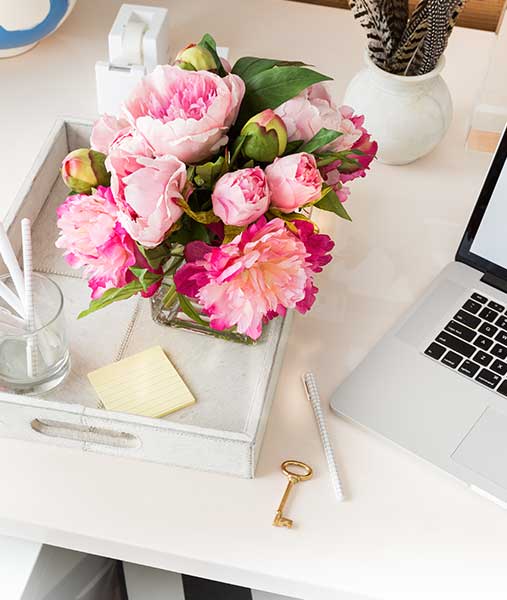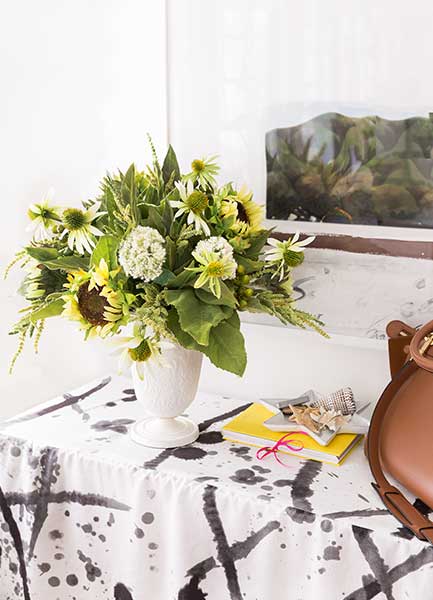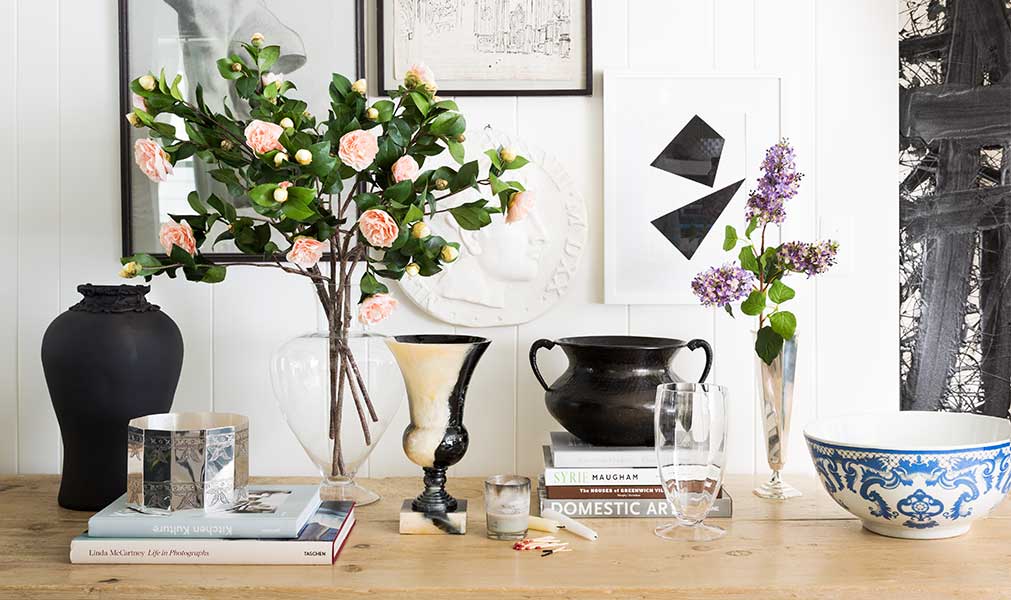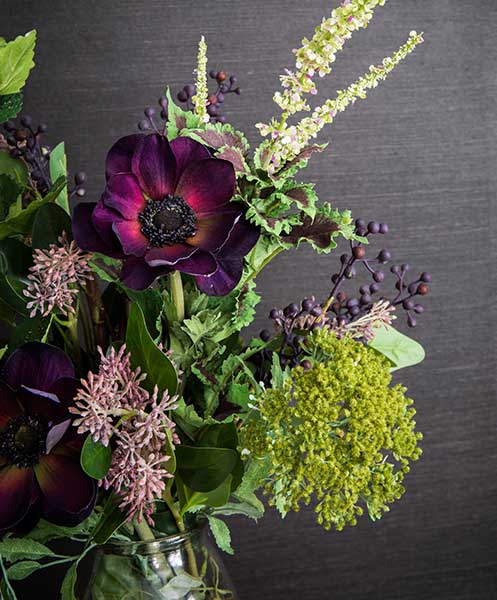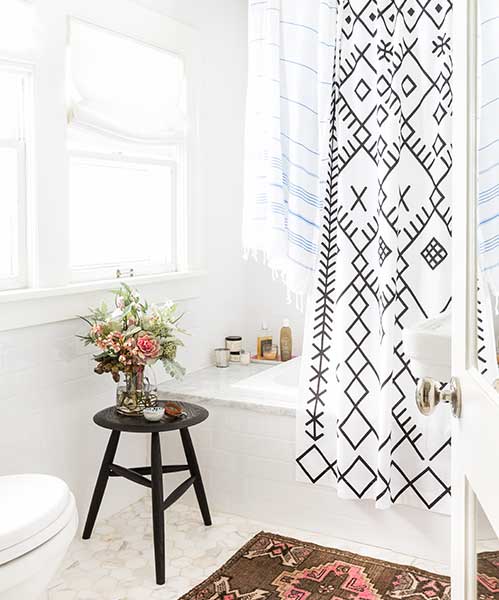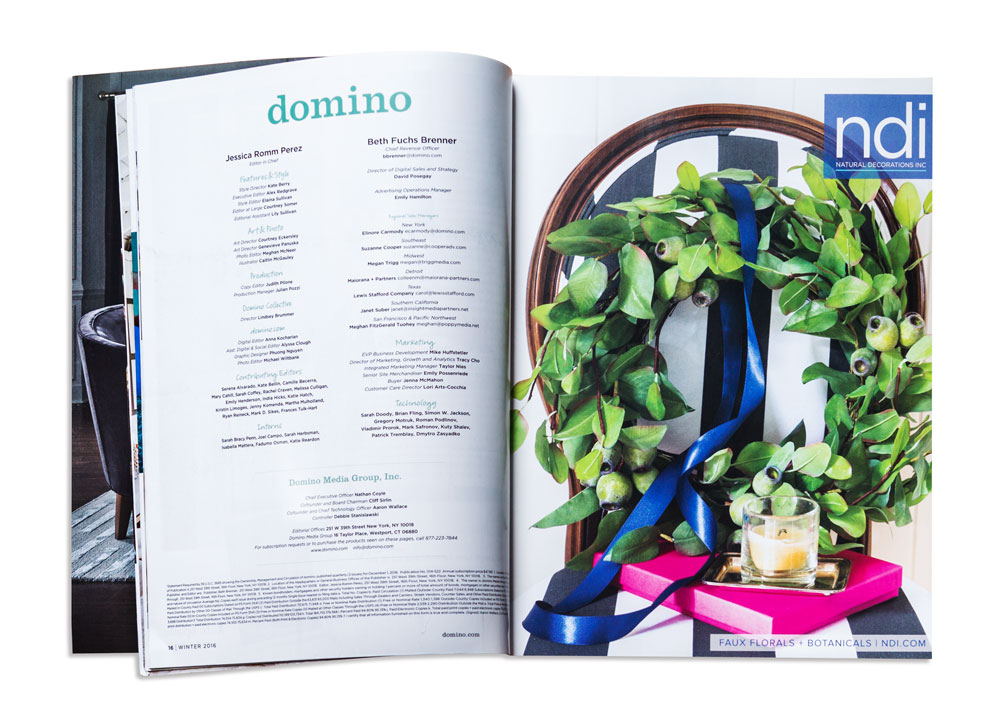 BRANDING WORK FOR NDI
In 2016, Adams and her colleague, Olga Naiman, co-conceptualized and created a new lifestyle look for faux floral company, NDI. Through a series of photo shoots, Adams and Naiman focused on shifting perceptions about faux florals, attracting a new customer base and celebrating the brand's high quality products. The first photo shoot took place in Adams' own home.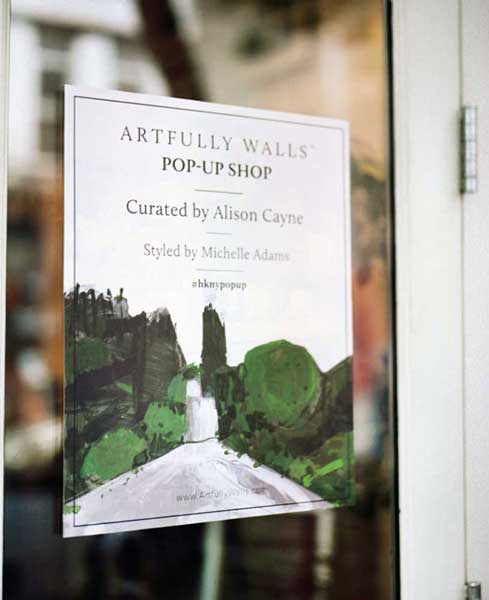 ARTFULLY WALLS
In partnership with Artfully Walls since 2014, Adams has assisted in building the brand through strategic partnerships, recruiting new artists, endorsement, press relations and the creation of marketing content. Additionally, Adams curates seasonal collections for the brand and produces/art directs photo shoots to help promote each collection. In 2015, Adams executed a two-month pop-up shop inside of Haven's Kitchen, a Manhattan cafe and event space, to generate exposure and sales for Artfully Walls. Most recently, she conceptualized an editorialized website, The Artful Review, to help the brand celebrate its artists, highlight design trends, incorporate tastemakers and provide further inspiration for the art sold on Artfully Walls.
BLOG REDESIGN AND CONTENT STRATEGY FOR ARHAUS
In an effort to better integrate the Arhaus blog to its e-commerce website, as well as to generate more site traffic and social media impressions, Adams worked with the Arhaus design team to conceptualize and design a new blog template. She then created a content strategy for the furniture brand to follow when creating blog posts and content for social media. Above are examples of posts she created with the new strategy.
DOMINO MAGAZINE RELAUNCH
In 2013, Adams was hired by Condé Nast and Domino Media Group as the editor in chief of domino magazine, a shelter title with a cult following that had folded in 2009. As part of the magazine's relaunch, Adams built and led the editorial team; conceptualized, executed, and edited quarterly print issues and daily web content; and built an online marketplace by pitching and securing manufacturers to join the domino e-commerce platform. She also developed an editorial strategy for the web to optimize sales and traffic, and art directed all photo shoots.
CHRISTIE'S + LONNY
In 2012, as Christie's Arbiter of Style, Adams selected her favorite picks from an upcoming Interiors Sale in New York. Her selections were printed in the October 2012 Christie's Interiors catalog and were featured on Christies.com, driving traffic to Lonny.com, the magazine she cofounded in 2009.
HOMEMINT + LONNY
Guest curator of HomeMint, the online design resource founded by Justin Timberlake and Estee Stanley. In keeping with HomeMint's October theme--Fashion to Home: Back to Black--Adams assembled a runway-inspired collection of home accessories consisting of items with traditional silhouettes, along with a few dynamic finds supplied by HomeMint's outside vendors.
RESTORATION HARDWARE + LONNY
To celebrate the launch of Restoration Hardware's expanded Big Style Small Spaces™ collection, Adams partnered with the brand to showcase its new smaller-scale pieces in the context of a real home. Using Restoration Hardware products, Adams designed a Brooklyn brownstone apartment for a young couple that merged their styles as well as maximized their space. The feature was published as Lonny's November 2012 cover story, and quickly became one of the most popular features on Lonny.com.
LAUREN BY RALPH LAUREN + BLOOMINGDALE'S + LONNY
To celebrate the opening of the new Lauren by Ralph Lauren bed and bath shop at Bloomingdale's, Adams partnered with the brands to design a room with Lauren by Ralph Lauren bedding and Ralph Lauren furniture, all available at Bloomingdale's. The room was featured in the Bloomingdale's fall catalog, The New York Times, and in Lonny magazine to help drive traffic to Bloomingdale's and Lonny.com.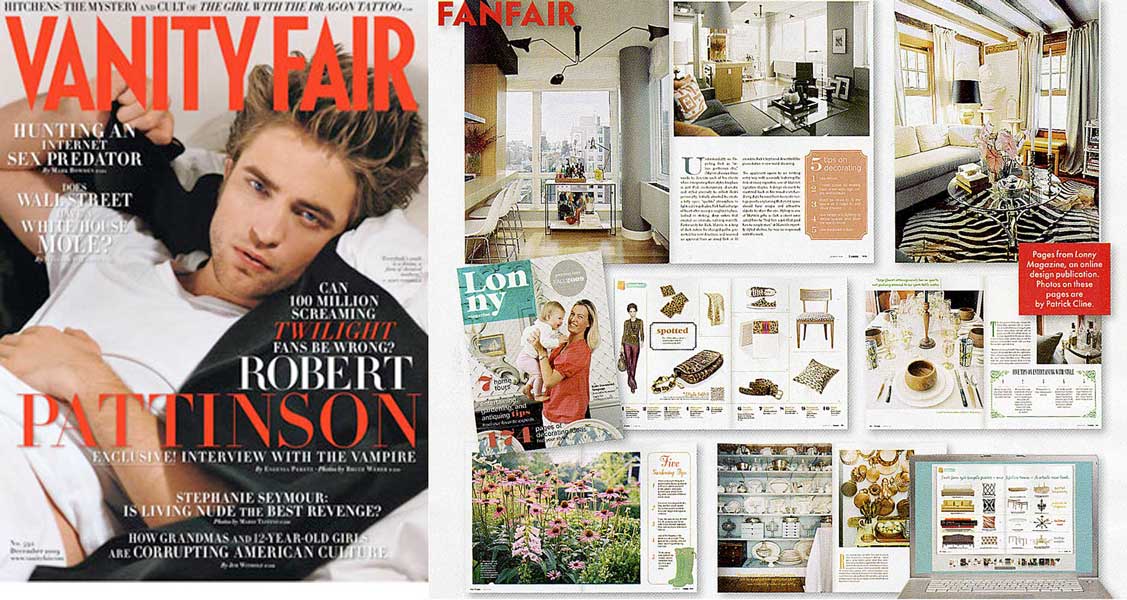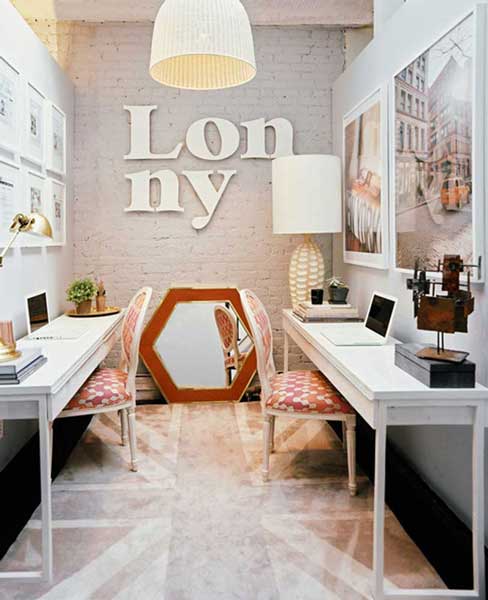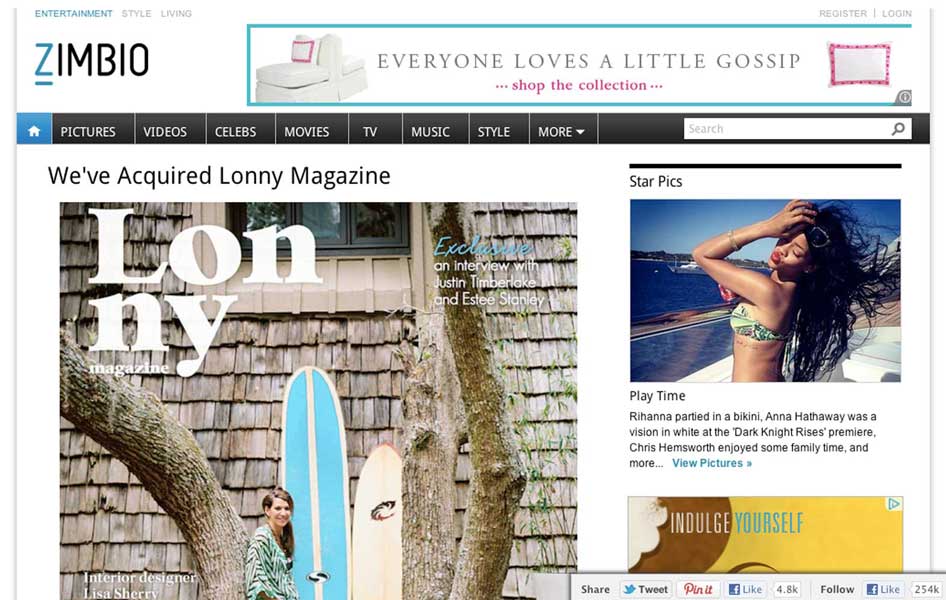 LONNY
In 2009, Adams cofounded, conceptualized, and built Lonny, an online shelter publication. In addition to overseeing all editorial content and art directing all photo shoots, she worked with advertisers to build lasting relationships and ensure editorial representation, collaborated with publicists to secure exclusive content, managed and hired staff, and oversaw business operations. Adams sold Lonny to Livingly Media in 2012.
TRADHOME BY TRADITIONAL HOME
In 2011, Adams partnered with Meredith Corporation to produce TRADhome, a new online publication that leveraged Lonny's younger online audience. Working with Lonny's graphic designer and the Traditional Home team to conceptualize the design and brand image, Adams coedited the issue with Traditional Home's editor in chief, Ann Maine, and selected 10 of the issue's 20 designers to watch. She also art directed 12 of the 20 photo shoots, contributed to and edited the market work in the front of the book, and hosted events, panel discussions, and interviews to help promote the magazine.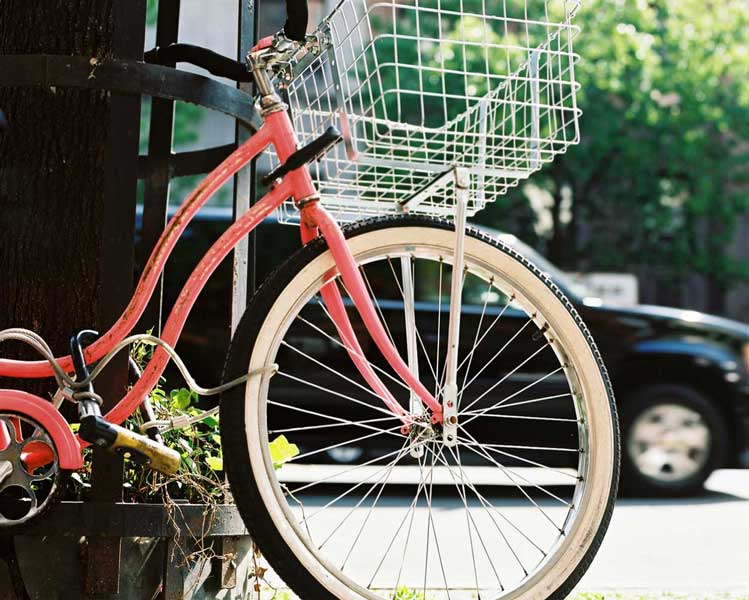 RUBIE GREEN
Founded, conceptualized and built an organic upholstery fabric and soft goods brand. Conceptualized, art directed, and styled all lifestyle photos and ad campaigns. Designed all fabrics and products. Garnered international press features ranging from O the Oprah Magazine to Vogue Living, InStyle, House Beautiful, Martha Stewart's Whole Living, and others.